Community Involvement
Dr. Kapp's office is involved with the Leukemia & Lymphoma Society. The story below was written by Dr. Kapp's practice administrator, Terry.
---
Our office participates in the Leukemia & Lymphoma Society's "Light the Night" each and every year. I'm the team captain of "Jalen's Team". We started our team in 2003, which was the year I lost my grandson, Jalen. Since then, we have raised more than $75,000 for the Society.
Jalen was only 18 months old when he became an Angel. He was diagnosed at 10 months with Acute Myelogenous Leukemia, which is the most common type of leukemia in older adults 65 years of age and older. Fewer than 10% of people with AML are children. Jalen fought a courageous battle–during which time he endured numerous medications, bone marrow aspirations, biopsies, rounds of chemo, injections, and trips to the hospital. He and my daughter practically lived there for most of those 10 months. Even though he was just a baby, Jalen handled all of this and still managed to make everyone smile on a daily basis. He was so full of love and we miss him terribly. He will always be my hero. That's why it's so important for me and the people who loved Jalen, to do our part to help find a cure. It's very, very important to us!
---
More information about how you can donate, volunteer or just learn about The Leukemia & Lymphoma Society can be found on their website: http://www.leukemia-lymphoma.org
---
Dr. Daniel L. Kapp responded within 72 hours of the 2010 earthquake in Haiti to provide medical services along with a team of doctors from Palm Beach County.
---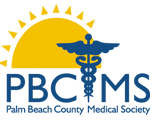 Dr. Kapp is the past Young Physicians Section Chair of the Palm Beach County Medical Society.
---
Dr. Kapp supports the Center for Creative Education.